Course details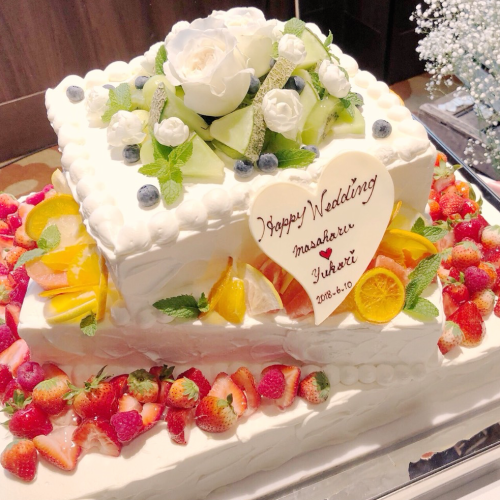 Wedding Second party 【Party course B】 4500 yen
By using a coupon4500 yen
It is a gorgeous course perfect for wedding second party! Fresh fish carpaccio you purchased on that day in a luxurious wedding cake full of fruits.Roast beef carefully prepared Kuroge Wagyu cooked thoroughly and low temperature cooking, Rugoo of coarse minced stewed over 2 hours.Make it pasta Fujiri.We will offer cuisine not to be defeated to the ceremony without compromising cooking content.A privilege award is given at a private party of over 60 people.
Course menu
One example of one day
◆ Morning fresh fish carpaccio salad tailoring
___ Sauté cut potatoes and assorted sausages
◆ Naples fabric pizza dust margarita
◆ Kuroge Wagyu beef roast bee at low temperature cooking
◆ Mochimachi potato and bacon cream gratin
◆ Raspberry of pasta Fujiri coarse ground mince
◆ Wedding Cake & Cake Buffet Style
or luxurious oversized wedding cake
The above eight dishes.Monthly basis is the basis.The content of the ingredients will change depending on the seasons and market conditions.
+ 120 minutes All you can drink (OS 90 minutes) is on.
The food content may be changed suddenly depending on market conditions.Please note.
~ ~ ~ Over 60 people Private party privilege privilege ~~~
· 125 inch large projector & 60 inch large monitor equipped
· 2 wireless microphones are provided
· DVD / Blueray player
· Cheki, blackboard, easel, bingo game, bouquet stand lending
· Glass lending for champagne tower (91 glasses in 6 steps, those who purchase bottles at our shop)
· RUBETTA Thanks Gifts preferential price 350 yen → 250 yen
· Bubble & smoke machine direction
· 1000 sound sources or more, audio equipment (CD / DVD / iPad etc)
· Bride and groom dedicated waiting room (when using clothes at Muskat Du)
· Bouquet arrangements substitution service
· Specialty Petit Ghetto Buffet Style / Request for Advice
★ ★ ★ Special privilege only for specific days and hours ★ ★ ★
1: Sunday only! Second party of more than 50 people is free of patisserie special issue No. 7 cake!
2: OK every day OK ♪ Parties of 50 people or more entering after 20:30 are free for two bride and groom!
3: Not limited to the number of people RUBETTA Thanks Gifts preferential price 350 yen → 250 yen
※Please feel free to contact us for details.
Available days for reservation

Monday - Sunday - Public holidays - Holidays
Coupons that can be used with this course
2018/12/14 update